Late in the evening, we are relaxing in lawn chairs outside Hillcrest Motel room in Hot Springs, VA. It is peaceful listening to crickets and looking across the road to the cows grazing in a green field. We are all dirty and exhausted from riding and changing the tubes my tires. We determined the cause of a flat back tire to be small metal burrs between the wheel and tube. Fearing that the front tire may have the same problem, we inspected it as well, found metal burrs, and changed the tubes in both the front and rear tires. Fortunately, the back tire had gone flat while we were looking for lodging and not while we were riding the route.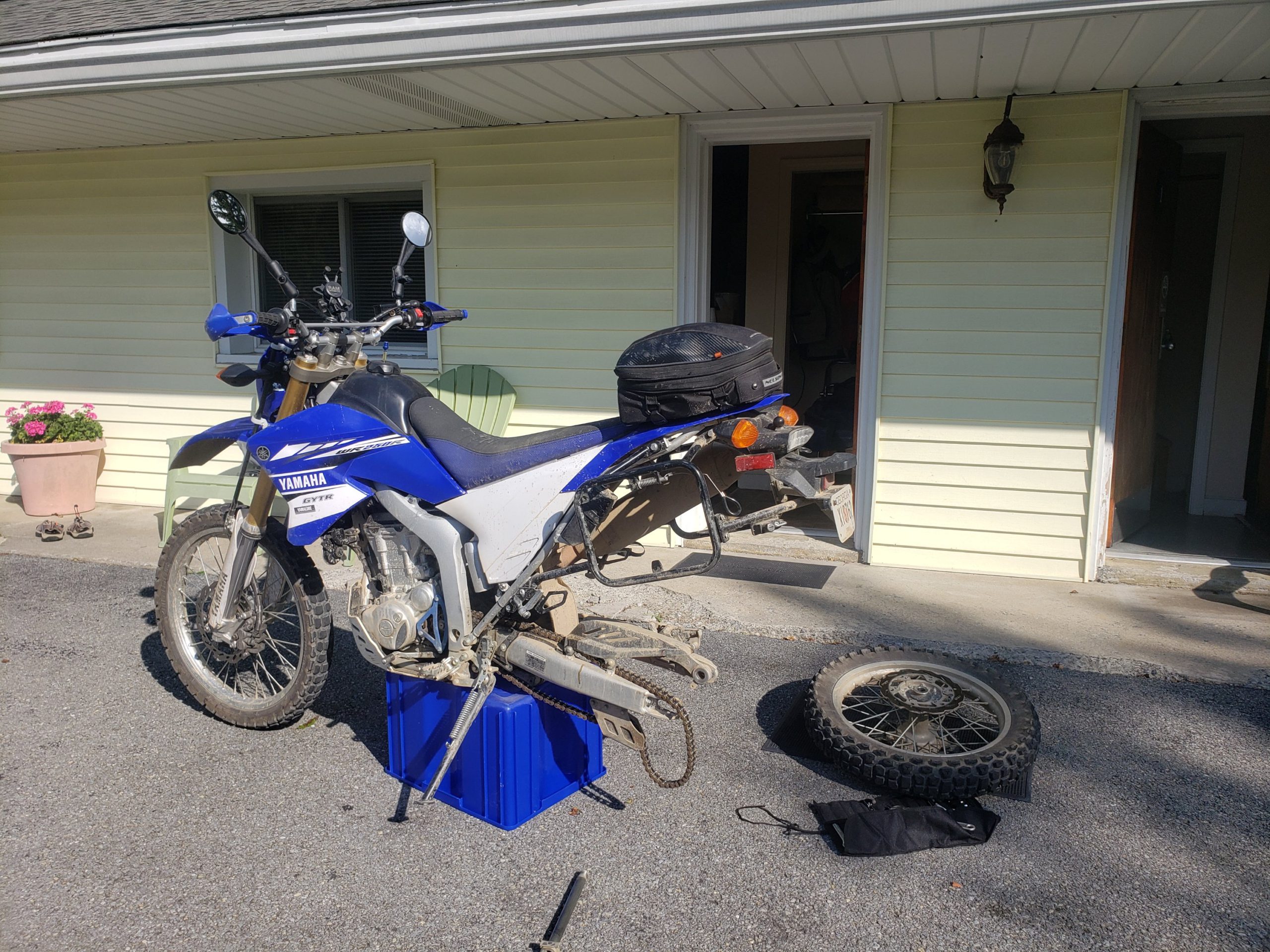 The owners of the Hillcrest Motel are some of the kindest people you could run into. Originally from Jamaica, Elaine and David were overly helpful in helping us get our bikes fixed. David, an auto-aficionado, went to his shop to provide us with some additional tools. BDR riders should have extra tubes, tire irons, tire pump, and test their tool kit for wheel removal. Tire pumps can drain a motorcycle battery quickly and/or blow fuses. Insure the bike is running while you are inflating the tires.
Our ride today finished section one, completed all of section two, and made a good start on section 3. The roads on this section were mostly dirt and gravel, a lot of tight turns, and some mud holes from the recent rains.